The following links will take you to trusted web sites with information and resources we think you'll enjoy.
Links
Katy Bishop, proprietor of Vintage Victorian and long time
friend of vintage dance has put together a remarkable historical
clothing reference page covering the years 1785 through the
1920s. This reference includes topics for ladies and gentlemen
ranging from day and evening clothing, hairstyles, accessories,
fashion plates, period projects, and more.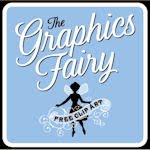 The Graphics FairyThis is a wonderful site that provides free vintage graphics. We've used several of them throughout this site. A fun resource for a huge variety of pre-1920s images.